Netball is a dynamic and explosive game on an unforgiving surface. It's a game full of change of direction, landing and single leg balance, making Netball a hard sport on your ankles. So, it comes as no surprise that ankle sprains are our most common injury. Netball New Zealand has developed SmartAnkle, a collection of resources to help netballers look after their ankle.s
Top 10 Prevention Tips
Prevention is always better than cure. Check out these top prevention tips to help our netballers keep their ankles safe.
Download the Top 10 Prevention Tips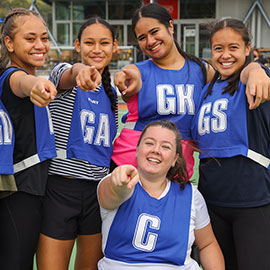 Tapes and Braces
If you have sustained a significant ankle sprain your ligaments will no longer be effective at protecting your ankle from the extreme movement that leads to injury. Therefore, you need to tape or brace your ankle to help protect it from further injury. This guide provides advice regarding strapping vs bracing to find the best solution for you.
Download the Taping and Bracing Resource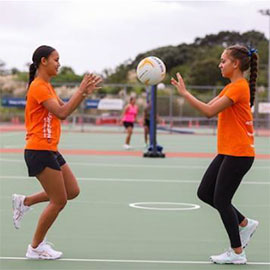 Netball Shoes
Netball is game packed with fast side-ways movements, direction changes, landings and challenges to balance and reflexes. This resource provides information on Netball Shoes and how wearing appropriate footwear is important to preventing ankle injuries.
Download the Netball Shoes Resource